Entertaining
The home is designed for excellence in entertainment.

Sommelier prepares wine for formal dinner
The flow of the formal dining room, kitchen, great room, game room and sun room create the ability to have a small formal dinner, a seated dinner for over 70 guests, a cocktail party with multiple gourmet serving stations to serve 250 guests, or an all out gala affair for over 500 guests

Great Room with semi-formal cocktail party for 300 guests.
The main kitchen is two full kitchens in one (double sets of everything from dishwashers to ovens). The sun room has an additional kitchen.


Plates prepared for sit down dinner for 75 guests.
The pool decking is extra large to accommodate a large number of tables. We have had inside/outside parties using the pool area for the outside portion of the function. Of course for BBQ events, the pool area combined with the aroma from the BBQ pit can't be beat.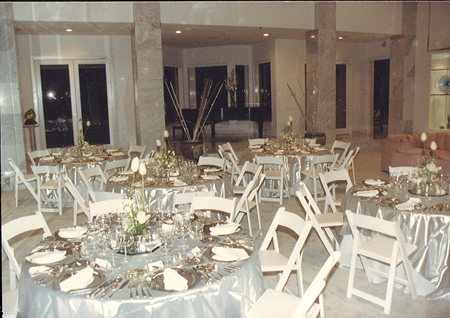 Great Room ready for served dinner.
The sports center also doubles for entertainment. For a family wedding with over 300 guests, we combined the house and sports center using the sports center for the band, dancing an other entertainment.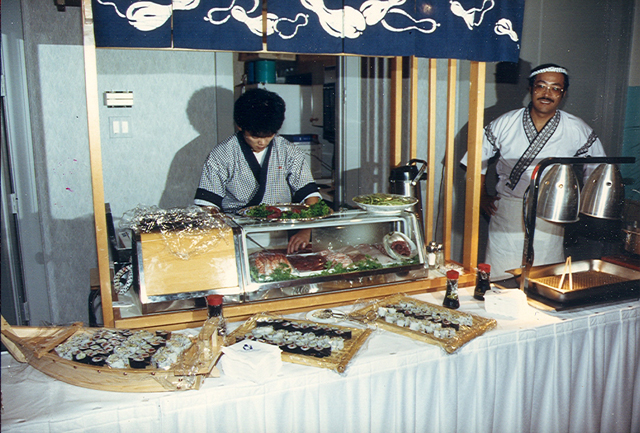 Sushi bar ready to go in the sun room.
The variety of ways the home and property can be used and combined for entertainment is limited only by one's imagination.